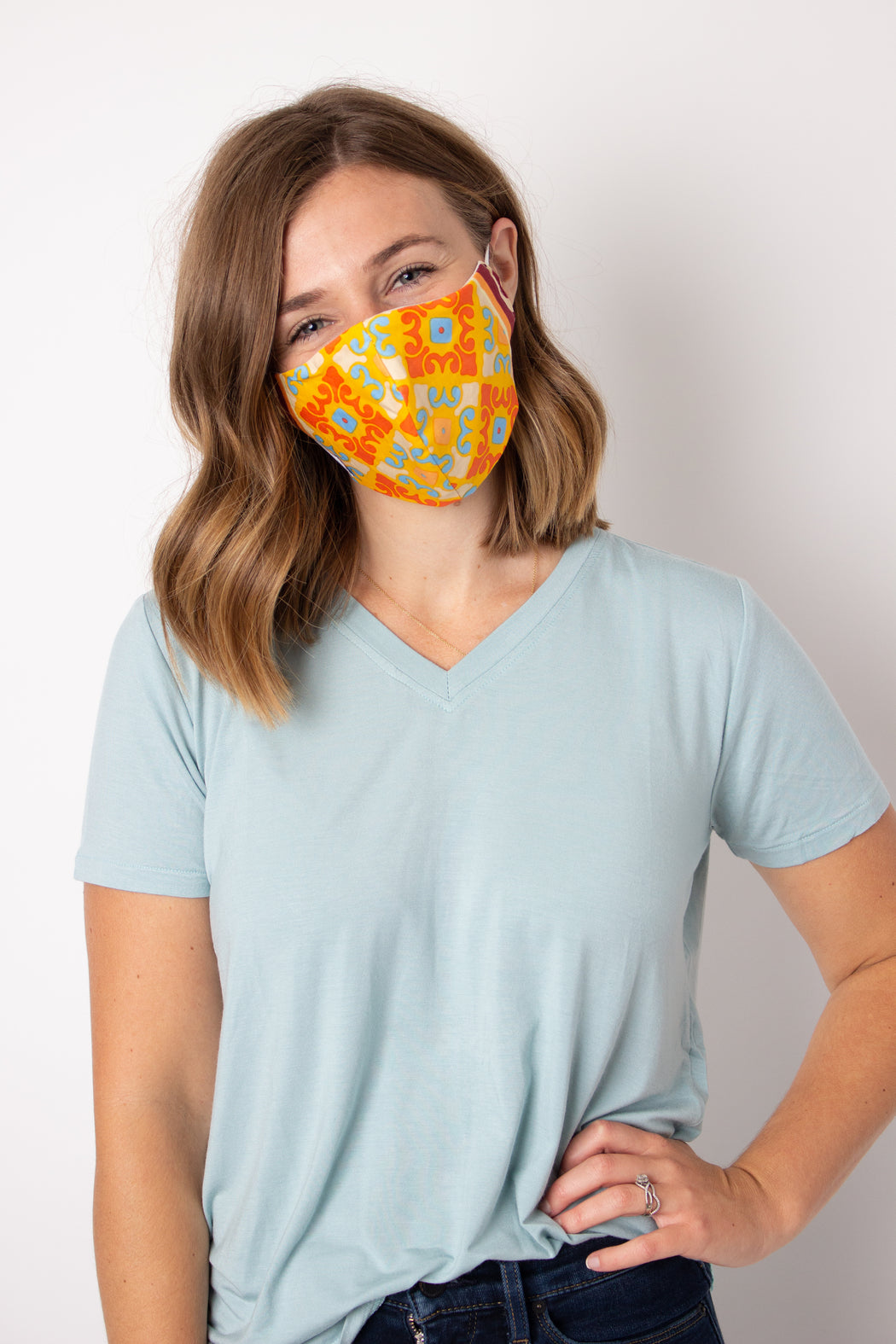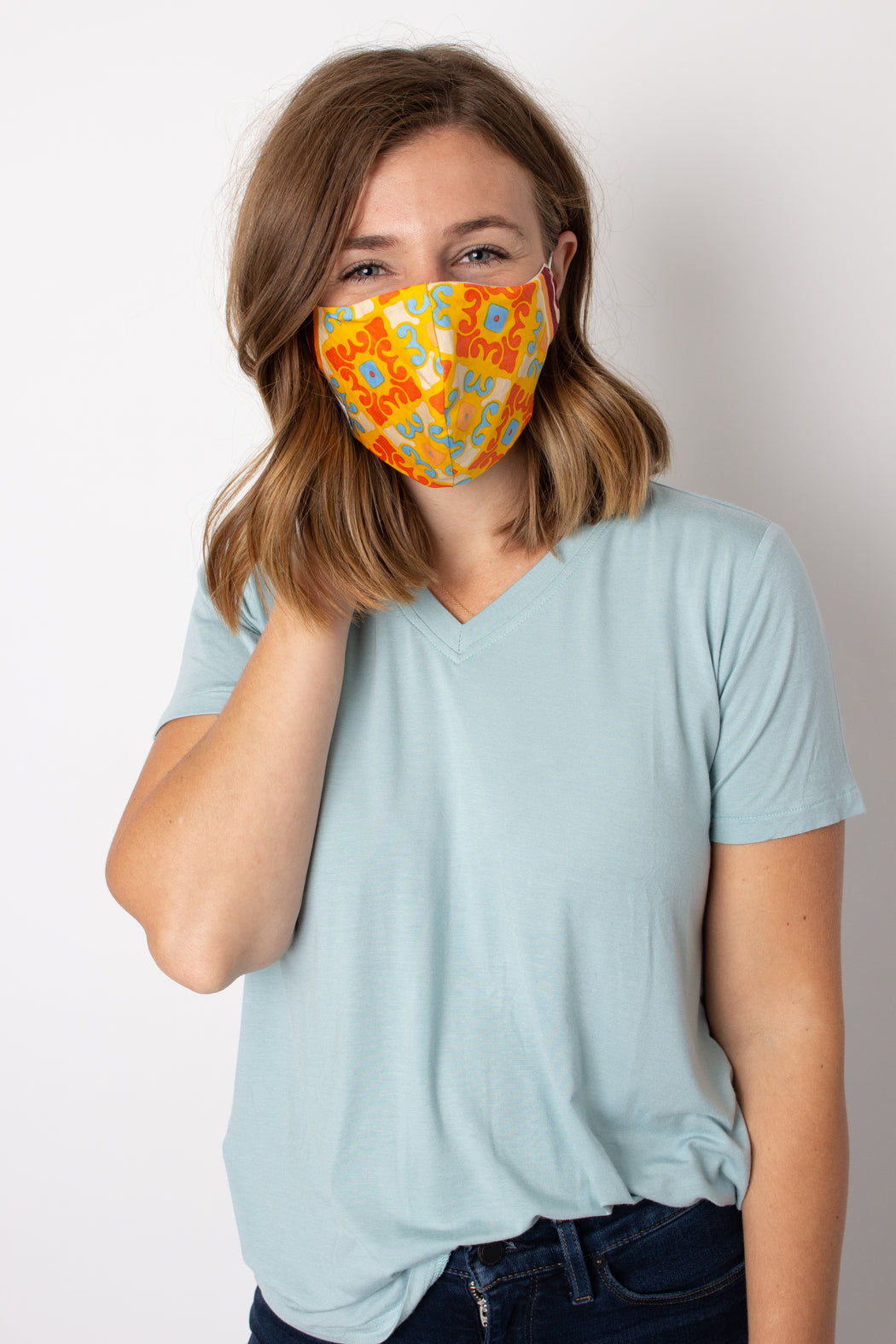 Sunbeam Fabric Mask - Women M
After raising funds to donate masks to vulnerable communities in Cambodia we are excited to sell them to you, our customers. BYTAVI Face Masks are handmade using recycled, remnant fabric scraps leftover from the BYTAVI collection.
Masks are designed using a breathable cotton canvas or linen fabric. Each mask is double lined and includes a pocket to add your own filter for extra protection. The elastic straps fit around your ears for a secure fit. Each mask has a different interior fabric that varies from the product photo. We hope you feel empowered while wearing your face mask knowing you are protecting the vulnerable in your community as you wear it and are empowering the women in vulnerable communities who made them!
Wash before use, we recommend to hand wash ONLY and hang to dry. /li>
This item is non-returnable.
9-10in L x 6in H
Disclaimer: While our masks are non medical-grade they fully cover your nose and mouth. BYTAVI face masks are not an FDA approved product and make no claims of antimicrobial protection, antiviral protection, particulate filtration or infection prevention or reduction. This product is not intended for use in a medical setting or for children of any age.